A Great Visitor Tracking System Can Assist With Monitoring Entrants In Long-Term Care Communities
Do You Know Who Is In Your Long-Term Care Facility?
The Covid 19 pandemic has been a large contributory factor for all facilities to gain more awareness of who is in their facility and a reason visitor tracking is so important. All visitors should now expect some form of visitor tracking, including covid screening questions, in order to gain facility access.
The initial Coronavirus outbreak led to CMS (Centers for Medicare and Medicaid) and CDC (Centers for Disease Control) issuing protocols to restrict and/or prevent facility visitors. Learn about new requirement updates from the CDC.
Additions to these stipulations include provisions for visitations after a facility outbreak as well as 'reopening' guidance to the community.
Naturally, these protocols remain subject to changes and updates as Covid-19 variants develop and are discovered.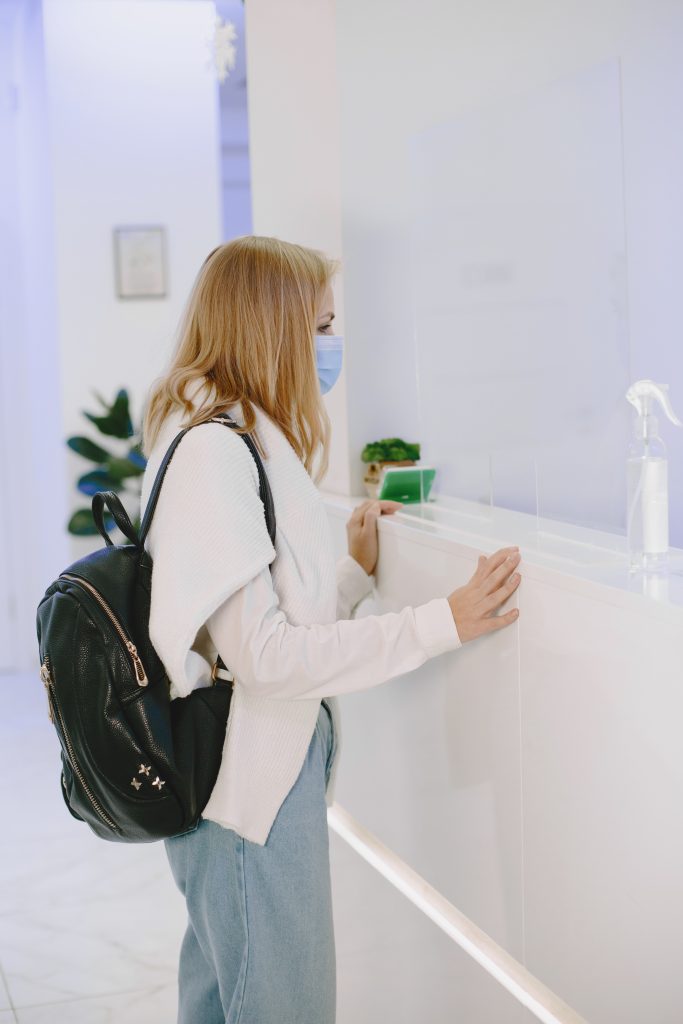 Who Is A Visitor?
In order to successfully initiate visitor tracking, the facility must recognize the huge potential 'pool' of visitor possibilities and reasons a person would be at their front entrance.
Families, close friends, resident designated appointees
Walk by enquiries (hiring opportunities, potential resident placement referrals)
MDs (Medical doctors)/APNs (advanced practical nurses)
Hospice staff (registered nurses, direct care staff)
Therapy personnel (physical, occupational, speech)
Homecare agency staff (permissible in assisted living communities)
Medical services (podiatrists, dentists, laboratory workers)
Hair stylist/ Beauty salon (hair cuts, manicures)
Activities (entertainers, volunteers, clubs, organizations, food caterers)
Religious representatives (pastors, chaplains, etc.)
Ombudsman (independent resident advocates)
State/Federal surveyors (conducting various surveys)
Some Visitors Should Be Discouraged From Entering Your Facility
There are groups of visitors that a facility may consider unwanted.
Providers can post signs at their entrances that state "No Solicitation" or "Unauthorized vehicles will be towed at owner's expense".
Staff needs to be aware of persons that should not be on the premises and report sightings immediately to management.
Can A Nursing Home (Or Any Long-Term Care Facility) Ban Visitors?
All long-term care providers welcome visitors who assist their residents thrive.
There may be occasions when a person is forbidden to enter a particular facility due to a previous incident and they may now be considered an unwanted visitor.
Unwanted Visitors may include:
Persons who tested positive for Covid 19, possibly exposed to Covid 19 or recently contracted another contagious infection.
Resident Requests (Residents who decline contact with named family members and who may have a no contact order documentation in place)
Door to Door Sales Representatives (unless by prior arrangement with the company and facility)
Employee Relationship Staff (staff family members should not be staying overnight in a facility or staying extended periods of time that could have the potential to disrupt resident care)
Certain Former Employees (eg staff terminated for theft, abuse, misconduct etc)
Suspicious Persons (ie: unknown person looking into resident's windows or trying to find out if a certain member of staff works there)
Staff must be trained to address unwanted visitors as soon as any incidents are observed and reported. Steps must be undertaken to protect all residents and to utilize visitor tracking.
More information about facility safety and security measures is available here.
Visitations
People have a variety of reasons for a facility visit which may include:
Resident visitations (Family, Hospice, Clergy, Volunteers etc)
Staff hiring process and orientation
Care plan meetings with family or designated appointees
Management meetings with vendors/affiliated outside healthcare providers/facility environmental services etc.
Corporate staff/ownership visit
Survey teams
Every long-term care facility will have a range of visitors needing access to the facility at different times.
Some visitors will be in attendance on a regular basis, becoming very familiar with the reasons for visitor tracking and the actual screening process. This familiarity helps both staff and visitors to conduct the steps quickly and easily.
Staff should build strong relationships with their regular guests, who may include:
Family and friends of residents
Paid companions (someone usually paid by the family who does not provide direct care services)
Outside care agencies (hospice, home health services if eligible)
Mail carriers (staff are often on consistent routes and visit the facility often)
Some visitors will be on a scheduled basis or as needed such as:
Specialist resident care individuals (specialized medical services, therapy sessions)
Supplies deliveries (scheduled food orders, chemical stock ups, prescription needs)
Additional services (hair stylists, mobile library personel)
Facility events (church services, musical entertainers, exercise classes, etc.)
Company consultancy visits (assessments)
Surveyors/Ombudsman (visits may be needed)
Outside contractors (as needed or scheduled by the facility)
Emergency services (responses as required for medical or environmental events)
Other visitor considerations (family members as approved by family or the facility)
Reasons for Visitor Tracking
In times of a pandemic or other major health concern, it is vital for facilities to keep records of who is in the facility. There are often requirements by the management of the facility to always know who has entered the building.
Visitor tracking takes care of many concerns of the facility, the residents, and their families. This will help to reduce the instances of unwanted visitors. In this manner, the facility will be able to identify who is in the facility and why.
Methods of Tracking Visitors
Technology is advancing more and more as a way to track and document both people and activities within long-term care facilities. Some facilities still utilize pen and paper for their visitor tracking. However, most use some type of computer software because software continues to develop at an amazing rate and is more efficient to use. Today there are software system options that are user-friendly and easily provide the services needed.


Technology Can Save Time And Money
A good software system is designed for user experience as well as to accomplish a specific goal. A visitor tracking or temperature tracking system is an easier and quicker process than a staff member writing details down to screen a guest.
Computerized systems can store a lot of information and make it easier to retrieve information when it is needed. We have yet to completely escape the paper trail but it is more manageable with an effective computer system.
The shift from paper to computer is already well known. Most if not all companies use computers. Often they are not aware of additional software that is time and money-saving.
What To Consider In Software For Visitor Tracking
Facilities may wish to consider this list when installing or updating a software system:
System access – (designated staff for screener roles and overseeing system information)
Visitor categories – (family member/guest/delivery personnel)
Visit date and time
Visitor details – (name/email/telephone number/covid screening questions/temperature)
Visit location – (resident room/delivery location)
Software systems are designed to be updated and enhanced depending on the information needed. This will be vital as long-term care providers continue to be mandated for visitor tracking. There may be more mandates that most systems can adapt their software to provide.
Software systems can help to save time and money in the mission to keep residents safe.