The COVID-19 pandemic has made long-term care providers enforce door entry screenings which includes asking all staff and visitors COVID-19 screening questions. Most individuals understand that a COVID-19 questionnaire is not meant to pry but is mandated to help contain the current pandemic.
Other individuals find the questions intrusive and demanding. However, facilities are expected to follow government mandates regarding the COVID-19 questionnaire. They must ask customers, clients, and visitors about their possible covid interactions. However, the facilities do have some flexibility on what they ask, how they collect and store that information, and who is granted facility access. This has created problems with some individuals and so it is just as important as how the questions are asked as to what information is requested.
Information Mandated by the Government
The facility may designate specific members of staff to oversee or perform the COVID-19 screening questions. Those who enter the facility often will become familiar with the door screener and will easily accept the routine. After all, no one wants to answer COVID-19 screening questions but it is generally understood that this is mandated by the government. By interacting with the same person all the time, it will be easier for individuals to trust that person and understand that the Covid-19 questionnaire is important and non-invasive on a personal level.
Some facilities may have a system where staff can do "self check-ins" via a covid screening app. Software apps often include the COVID-19 questionnaire. The app navigates individuals through the steps of the screening information. As everyone becomes more familiar with the questions that must be asked, they will resent the intrusion less. This may make the process easier, but everyone must still comply as it is a required process.
What about HIPAA?
HIPAA stands for Health Insurance Portability and Accountability Act of 1996. HIPAA was created to protect patients' health information. It stipulates that such information cannot be shared without the patient's consent. Information about HIPAA can be located at the US Department of Health and Human Services.
The COVID-19 screening process, when completed properly, is not considered a HIPAA violation.
As with any law, there are exceptions. The recent pandemic has affected such laws and the information they try to protect. COVID-19 screening questions are one area in which the law does not pertain due to the current health crisis.
Long-term health care facilities are required to ask personnel and visitors COVID-19 screening questions. The facility is required to report certain incidents such as COVID-19 positive cases for their staff and residents. Facilities must understand the reporting process and how they need to protect their residents' privacy when they decide covid questions to ask patients.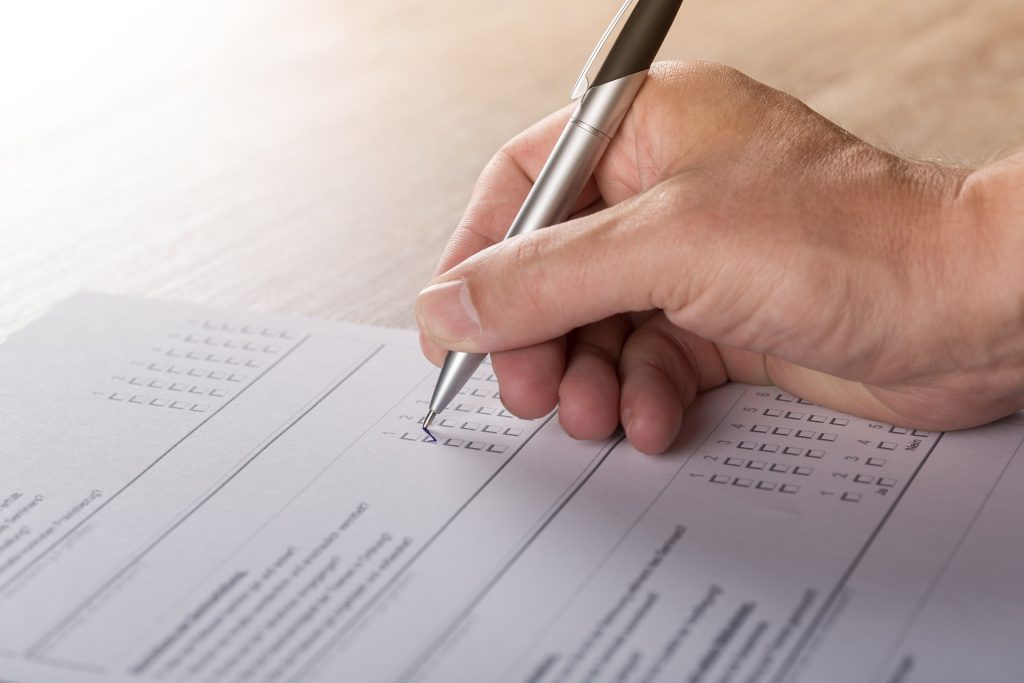 COVID-19 Questionnaire
Using the COVID-19 questionnaire and obtaining responses from entrants should be a smooth and easy process.
Questions need to be:
Brief and straightforward
Focused on COVID-19
Permissible under the law
There is a standardized COVID-19 questionnaire from the US Chamber of Commerce. The fact that it is used by many businesses for the public, makes it easier for all individuals to accept that they must truthfully answer the questions.
Facilities need to know whether:
You have or have been experiencing any COVID-19 symptoms in the last 14 days.
You have been in close proximity to anyone experiencing symptoms or testing positive for COVID-19 in the last 14 days.
You have travelled outside the US in the last 14 days or have been in close proximity to someone who has.
You have any reason to feel you are at a higher risk of contracting COVID-19.
Some facilities may ask more COVID-19 screening questions than others as part of their overall process. Any person answering yes to any of the four questions above may be further questioned to determine if facility entry is to be allowed.
Questions You Cannot Ask
Facilities are not permitted to ask about all aspects of a person's health history. The following facts are a few that could be deemed as irrelevant information that is not necessary for the COVID-19 screening process.
Whether the individual is immunocompromised.
How the individual felt after receiving the vaccine.
If that person had visited a location with a high incidence of COVID-19 cases.
How that person managed to get the vaccine if it was before the government allowed him or her to do so.
If he or she has any other medical diagnoses, whether related or not to COVID-19.
COVID-19 questions that relate to race or ethnicity.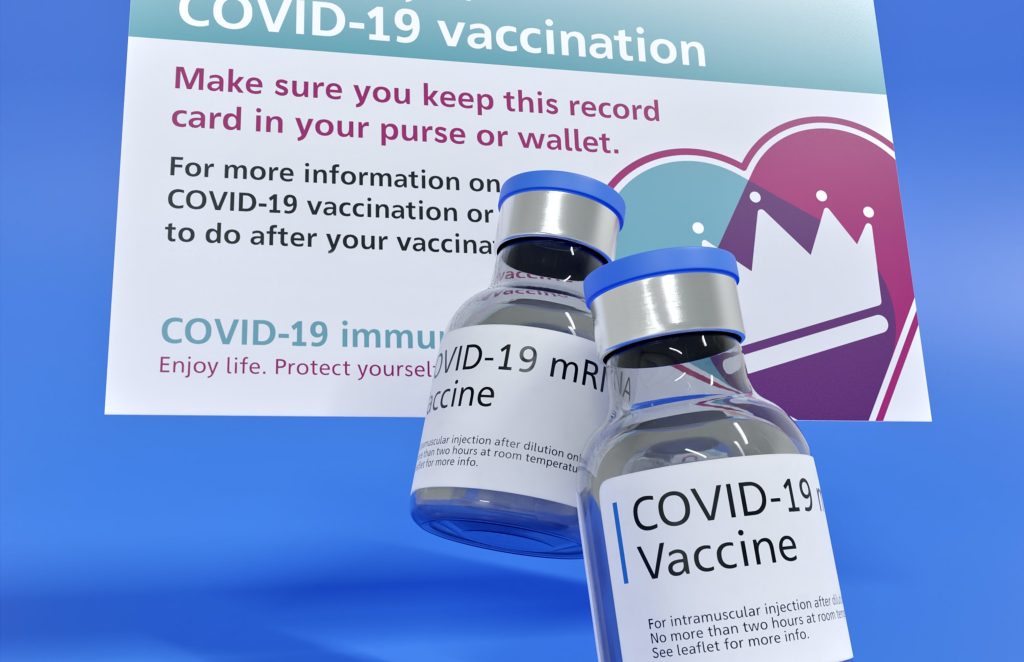 The Optional Question!
Many long-term care facilities ponder over how to ask the big question:
"Have you received a COVID-19 vaccine?"
The facility may ask this question but should understand that the person they are asking only has to answer with a yes or no. The person responding to the covid-19 questionnaire does NOT have to elaborate or disclose any additional information pertaining to the question.
However, many facilities find that if the person has been vaccinated, they are very willing to talk about it. Some providers have a very good rapport with their visitors. Individuals may volunteer to provide a copy of their vaccinations for the facility files. This may be useful information in the unfortunate event of a facility outbreak, but it is not a mandatory requirement.
For those who are concerned about such questioning, explaining that the choice to fully answer and elaborate on the answer is up to the individual may be better received by the entrant. One can use a more conversational approach to what may be a difficult question to ask. This makes it easier to inform the visitor that they do not have to add any additional personal health data or elaborate on the answer. This is a minor point but may lead to trust when facilities are mandated to ask covid questions to patients, staff, and visitors.
No one wants to offend a visitor in any way. It is as important to know who your visitor is as it is to how the questions are asked.
The following two scenarios will show how staff may have to address different visitors in different ways:
Scenario 1
The daughter of a resident arrives at the facility. She mentioned on her last visit she was looking into getting the COVID-19 vaccine.
The door screener recalls this and asks her if she managed to get one yet. The daughter was pleased to report she had her first vaccine just over a week ago.
The daughter continued the conversation by saying she had a sore arm afterward but otherwise felt fine. The daughter said she would bring a copy of her card for the facility showing when she had received her second dose.
Her answers to the COVID-19 screening questions show that she does not have covid symptoms nor has she been exposed to anyone who might have the disease. Access to the facility is given to this individual.
Scenario 2
An outside company representative has arrived at the facility. He is well known to staff due to his regular visits and for his opinion against obtaining a COVID-19 vaccine.
A screener allows him to voice his opinions as he answers the COVID-19 questionnaire. He was not questioned about whether he was vaccinated since his opinion was already established and it was not a requirement to ask him at that time.
The representative passed the screening and was allowed facility access.
When a Visitor Refuses to Answer Questions
There may be an occasion where a visitor does not want to answer the COVID-19 questionnaire. Management must be notified immediately to meet with the visitor and explain the facility requirements.
Look for ways to make the visitor more comfortable with the whole screening process:
Find out what the visitor has concerns about.
Explain the steps and how the process is the same for all visitors.
Demonstrate an example of the process.
Use humor (if appropriate) "I wish this was just special for you, but I have to do this for everyone who comes here!"
Inform the visitor that compliance is needed to obtain facility access and contact management if necessary.
Facility guests may need to be reminded that the safety of the residents and the staff is paramount. Everyone must follow the same required protocols and answer the covid-19 screening questions to enter the premises.
Every facility has the right to deny access when there are genuine concerns identified during the screening process or when the visitor is not compliant with the facility policy and procedures.
Protocols vs Opinions
Staff should be advised not to get involved in any political or heated discussions regarding protocols currently being implemented. They need to understand that protocols must be followed, and the facility is mandated to initiate a COVID-19 questionnaire for every entrant. There can be no exceptions. The protocols are designed to keep visitors, residents, and staff safe.
Most entrants are willing to comply with the necessary requirements as a requirement for entering the facility.
Information Required
More and more facilities are turning to software systems to input and store COVID-19 required information. Covid screening apps are available and have the capacity for the storage of large amounts of data. They provide many options to review different categories of data for the COVID-19 questionnaire. It can keep documents safe in one secure place and prevent loss of data as well as aid with burdensome reporting requirements by the government.
It is a fact that all facilities must consider that COVID-19 screening questions, as well as covid reporting, will continue to be mandated until the COVID-19 pandemic is over.
The staff at all facilities need to be comfortable with asking the required questions concerning COVID-19, whether it is via a covid screening app or not. The information provided will be instrumental in keeping the Coronavirus out of every facility, which in itself, could save countless lives.