Need a Straightforward Screening Process?
Working in the healthcare industry means dealing with COVID-19 screening questions on a regular basis. Whether you are asking or answering these questions, the process has become a significant part of our lives in the ongoing fight against COVID-19. As society continues to deal with the virus and its variants, healthcare businesses have to ask questions to promote safe practices within their environments.
Health care businesses vary in the types of services and levels of care they provide. They include:
Skilled nursing facilities (known as SNFs or nursing homes)
Assisted living communities (senior housing)
Hospitals including geripsychiatry and specialized facilities (eg. neurology, physical therapy)
Intermediate care facilities (known as ICFs for people with disabilities)
Medical clinics
Surgical treatment centers
Hospice housing
Emergency or urgent treatment locations
Each health care business must follow CDC (Centers for Disease Control) and CMS (Centers for Medicare and Medicaid) protocols promulgated for their business regarding COVID-19 screening questions and the entry screening process. They also must consider recommendations from the CDC regarding infection control guidance for their facility.
All health care businesses are required to ask COVID-19 screening questions and to implement a door entry screening system. It is imperative to reduce the potential of COVID-19 infiltrating the premises. These facilities often house an at-risk vulnerable population and thus must be protective of their residents when deciding who may enter the facility.
What a Health Business Needs to Know
All healthcare providers need to obtain the following basic information from every visitor and every scheduled staff member each time they arrive at their facility. This may sound like a painstaking task at first and in some ways overwhelming, but it is a vital necessity to protect lives.
Relevant Information includes:
Visitor name
Date and time of arrival
Purpose of visit
Temperature check result
COVID-19 questions
Businesses need to make the screening process unobtrusive and effortless. To accomplish this goal they should:
Train staff thoroughly to make the door entry screening process as smooth as possible
Assign courteous, professional and responsible staff to ask designated questions appropriately
Treat visitors with respect and explain the process to them
Guide the visitor to their destination within the business
Advise visitors of any current COVID-19 protocols implemented by the business (eg. wearing masks, social distancing practices, seating requirements)
It is important for all staff to understand the importance of the need to screen every visitor and every team member who enters the facility.


Customary COVID Questions To Ask:
Please select any of the following symptons that you have experienced lately:

shortness of breath
chills
muscle pain
sore throat
loss of taste or smell
headache
cough

Have you traveled internationally or been on a cruise in the past 14 days?
Have you traveled by air in the past 14 days?
Have you been in contact with someone who has COVID-19 or a respiratory illness in the past 14 days?
In addition, a signal of possible COVID-19 infection is if a person's temperature is above 100.4 degrees fahrenheit.
Often the responses from the individual answering the COVID-19 screening questions may alert the individual taking their temperature that there is a problem. It is recommended that further investigation is important if any of the following occur:
Individual is waiting on test results for COVID-19.
Individual states that they were exposed to someone who tested positive for the coronavirus.
Temperature reading is 100.4 degrees fahrenheit or higher when taken.
Runny nose or cough is evident to the individual administering the screening process.
Individual refuses to comply with parts of the administered screening process.
Unnecessary Information For the Screening Process
Some information is not needed and indeed may not be asked during the screening process. The following are examples of information that is not only not needed but can not be asked. There is certain health information that is protected and is up to the individual as to whether or not to share:
Race and ethnicity
List of medical diagnoses
Visitor opinions (eg: Their views about the COVID-19 vaccine.)
Vaccination Information
Some businesses may be hesitant to ask if the visitor has been vaccinated against COVID-19 or wonder if they are even allowed to ask. Healthcare businesses are permitted to ask the question:
"Have you received a COVID-19 vaccine?"
All health businesses should understand that this can be an optional question to ask in addition to the COVID-19 screening questions and is not a requirement. There must also be an understanding that the person being asked that question does NOT have to answer and can decline to do so unless CDC and CMS guidelines change in the future.
Tracking COVID-19 Door Entry Screenings
Every health business will need a method to gather and store answers to COVID-19 screening questions. A great software system is an option more and more facilities are utilizing as a way to track information the health business needs to collect.
From time to time there will be an entry screening that may require further questions to deal with any concerns. For example:
Temperature reading 100.4 degrees fahrenheit or higher
Person denies any symptoms yet displays a runny nose and persistent cough
Unsure of whether they have been exposed to the coronavirus
Refuses to comply with parts or all of the entry screening process
If in doubt.. keep them out until a resolution can be determined.
How to Deal With a Concern
Stay calm. Explain to the visitor you need further clarification and contact your management for guidance.
Keep the visitor calm. Explain you are working through the screening process and getting assistance to do so.
Management should respond in a prompt manner to assist with the situation and provide further explanations as needed.
The visitor needs to understand that compliance with all screening steps must be achieved or the facility has the right to deny access.
When Access Has To Be Denied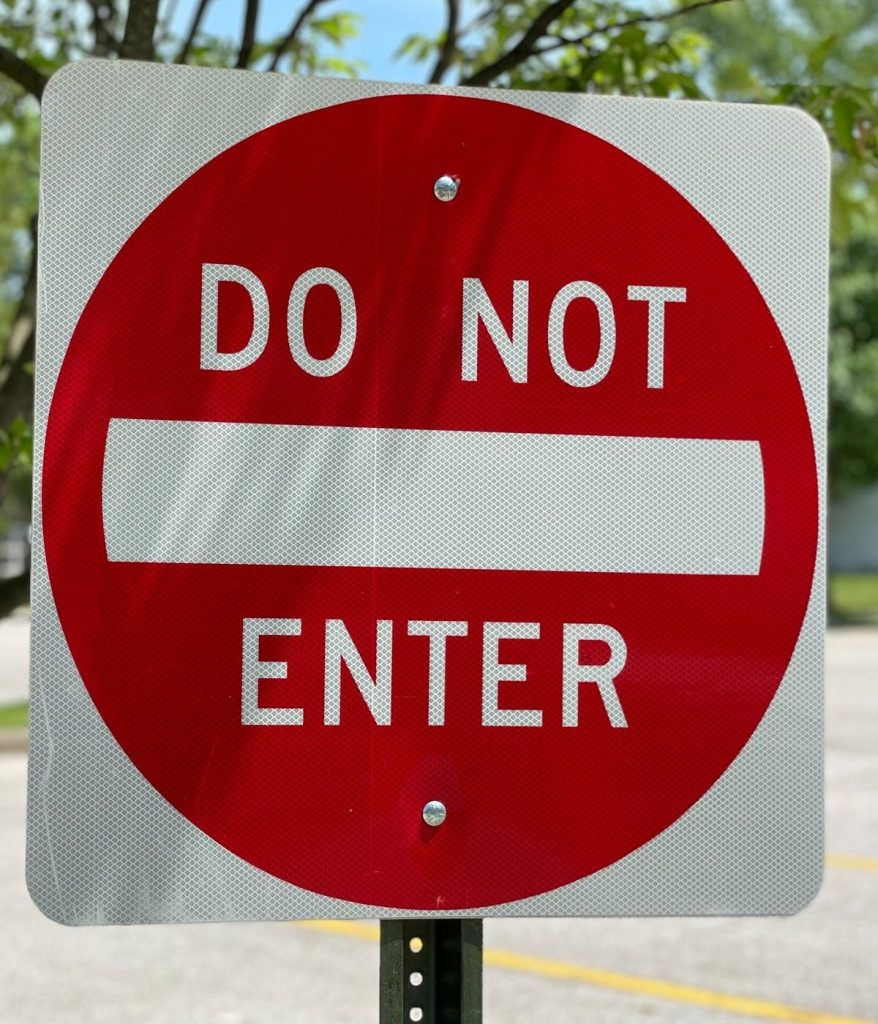 Explain the reason access to your facility cannot be granted.
Failure to comply with the COVID-19 screening questions
Temperature reading 100.4 degrees fahrenheit or higher
Conversation that identified a possible exposure within the last 14 days
Symptoms resembling COVID-19 observed during screening process
The screener may suggest an alternative such as rescheduling or using another communication method, offer to pass along any information to the relevant person in a timely manner, and show understanding that the visitor may be upset or angry that they have been denied access.
Facilites cannot deny any visitor access due to:
No proof by visitor of having a COVID-19 vaccination
Staff opinions regarding visitor race, ethnicity, disability, religion or general personal dislike
State or federal survey visit
Personal fears or prejudices by the screener
Advantages To Asking COVID-19 Questions
Knowing who is entering the facility and knowing that they do so after a successful screening process
Identifying potential risks to help reduce opportunities for the coronavirus to enter the premises
Building a strong rapport with regular visitors and family members
Showing the community that the facility is taking proactive safety steps to ensure the protection of all persons on their premises
Complying with local, state and federal requirements
It is critical that all healthcare businesses continue to screen for and ask the relevant COVID-19 questions. The coronavirus pandemic has seen variants emerge with the potential to infect more people and create more harm. Facilities should have a strong focus on protecting their properties and especially all those who live or visit them.

Every facility should take positive action to deter the coronavirus disease that has already claimed too many lives and may save many more in the future.