Do you work in long-term care? If the answer is yes, expect regular COVID-19 screenings to be a part of your work routine.  Employee covid screenings are required by the CMS (Centers for Medicare and Medicaid) and CDC (Centers for Disease Control) as a deterrent in the fight against COVID-19. This is a mandatory requirement for all long-term health facilities as well as other places of business.
Reasons for Employee Covid Screening
Since employee covid screening precautions are a current requirement and must be implemented within all long-term care facilities, staff has to quickly adjust to new ways for entering and exiting their workplaces. It may at first feel strange but will probably remain in place as a serious requirement. Covid 19 has caused many long-term care facilities as well as businesses to introduce screening methods as a tool to identify and reduce the spread of infections.
Every facility must ensure that staff members are healthy and do not bring COVID-19 into their place of work. The elderly are classified as a vulnerable group and as such, they are very vulnerable to serious consequences of COVID-19. Staff have lives outside of the facility and will understandably interact with others, so it is important they are screened regularly to help maintain a safe working environment.
Most facilities require employee covid screening for all new staff members as a part of their hiring process. Most facilities have employee illness policies and adhere to best practices in relation to employee covid screening as well as for other communicable diseases or illnesses.
Other considerations may include the fact that residents may be:
Under hospice care.
Required to be in isolation due to medical precautions.
Recuperating due to a recent surgical procedure.
Diagnosed with compromised immune systems.
Be frail or susceptible to contracting infections.
Testing Requirments
All staff, including management, must undergo the same testing procedures in order to promote transparency and teamwork within the organization. It is important to utilize the same mandates on all staff of any facility as a sign of unity and fair treatment. All employee covid testing is performed to help reduce the chances of any staff member transmitting the coronavirus to a resident or another staff member.
The facility should notify residents as well as their families and other regular visitors about the protocols currently in place. Families may find it reassuring to know the facility is doing all it can to reduce the spread of infections for their loved ones.
Since facilities have requirements to test their staff, state and federal surveyors can conduct unannounced government survey visits. It is important to ensure that all requirements for employee covid screenings are being followed.
The facility is required to submit information concerning test results to the CMS and CDC. These test results may include staff names, dates of birth, addresses, dates of last COVID-19 rapid tests (or specific other COVID-19 tests) performed, and outcomes of tests. The government requires these facilities to abide by these changing rules.
Everyone is motivated to do all they can in keeping the Coronavirus out of their facility. This means maintaining protocols, staying strong, and remaining vigilant. Essentially everyone needs to "Fight the Good Fight".
All facilities should utilize methods and processes to maintain adequate employee Covid screenings as well as their employee illness policy. Examples include:
The temperatures of employees are checked when he or she arrives at the facility.
Employees completing a brief questionnaire upon arrival at the facility.
Facilities conducting regular Covid 19 tests as required by law.
CDC Guidelines for Testing


Key Points of the CDC Guidelines Interim Infection Prevention and Control Recommendations for Healthcare Personnel During the Coronavirus Disease Pandemic:
Employee Covid Screening should be considered in four situations:
Personnel with signs or symptoms consistent with COVID-19.
Asymptomatic personnel with known or suspected exposure to SARS-CoV-2.
Asymptomatic personnel without known or suspected exposure to SARS-CoV-2 as part of expanded screening.
Personnel who have been diagnosed with SARS-CoV-2 infection to determine when they are no longer infectious.
Health Care Personnel Should Receive Clear Information On:
The purpose of the test.
The reliability of the test and any limitations associated with the test.
Who will pay for the test and how the test will be performed.
How to interpret results and any next steps related to the results.
Who will receive the results.
How the results may be used.
Any consequences for declining testing.
How to Manage Exposed Staff Members
For certain exposures believed to pose a higher risk for transmission, CDC recommends that exposed personnel quarantine for 14 days following the exposure and not be allowed in the facility.
For other, lower risk exposures, personnel may continue to work; however, CDC recommends screening for symptoms prior to starting work each day.
Personnel with higher-risk exposures should quarantine and not be at the facility for 14 days, even if testing during this period does not identify SARS-CoV-2 infection.
However, facilities with staffing shortages can refer to CDC's staffing mitigation guidance, which describes considerations for allowing HCP with higher-risk exposures to work during their 14-day post-exposure period including options for shortening the quarantine period.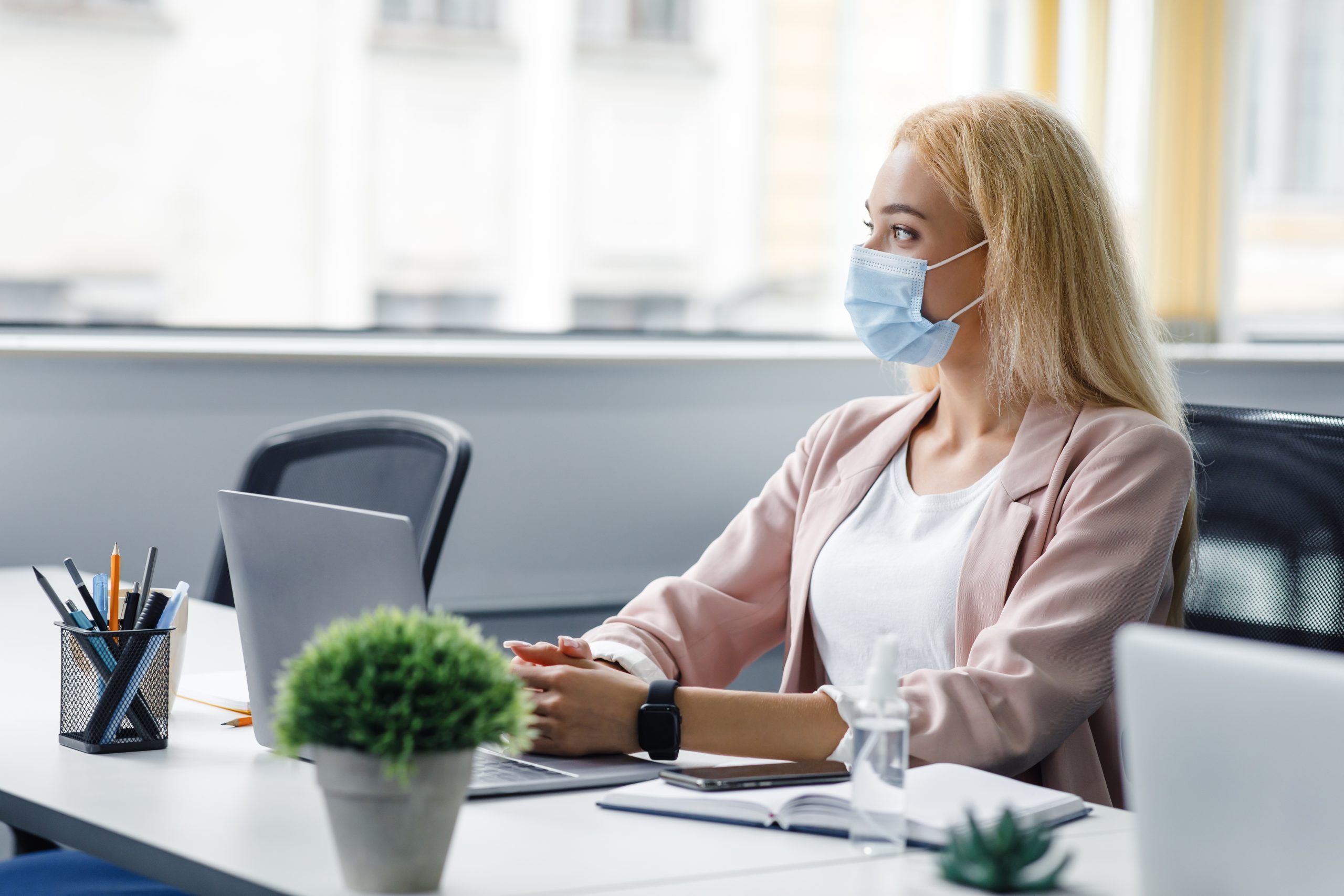 When an employee covid screening has shown any staff member to be positive for Covid-19, management should stay in communication with that employee to review their recovery progress. Facilities should have policies and procedures regarding when the employee will be able to resume work. The facility will need to stay current with all state or federal requirements, including mandatory reporting.
Individual circumstances must be taken into account to schedule a return to work date. Employees may be absent from work for a variety of reasons associated with Covid-19.
For example, employees may:
Have mild Covid 19 symptoms.
Be diagnosed with a different diagnosis (ie: pneumonia).
Not be at work due to a family member having contracted Covid 19.
Be hospitalized due to severe Covid 19 symptoms.
Be under quarantine but be asymptomatic although still testing positive for Covid 19.
The main objective is to keep the coronavirus out of the facility and contain an outbreak quickly if it does sneak in. This requires staff monitoring as well as staff compliance. If the staff understands the need for precautions, then that's a battle management doesn't have to fight. It can mean reducing the chances of spreading a very contagious infection that easily infects the least suspecting person and causes illness.
Everyone must be dedicated to reducing the spread of this pandemic for the protection of those in the facility as well as for the general health of the public. Employee covid screening protocols guide facilities in protecting their staff and their residents. It is vital in the fight against Covid-19. Staff compliance makes the process even smoother, so we can all do our part to help prevent the spread.
Lives Depend On It