We all have good experiences as well as bad experiences when visiting local businesses, but how often are you sharing that experience with other potential customers? Sure, most of us will share our experience with friends and family, but that information is just as valuable for anyone else looking to visit. The accumulation of reviews can have a significant impact on the future of the business. If you had a great experience, give them a boost by letting others know on the world wide web!
This article goes into a step by step process on how to find, post, and edit your reviews on Google and Facebook. Neither process takes more than 60 seconds to do.
Could You Use More Online Reviews?
See How MedRev Gives You a Boost!
Leave a Review on Google
Step 1: Go to www.google.com
Step 2: Type in the name of the business you are looking to leave a review for and click 'Google Search'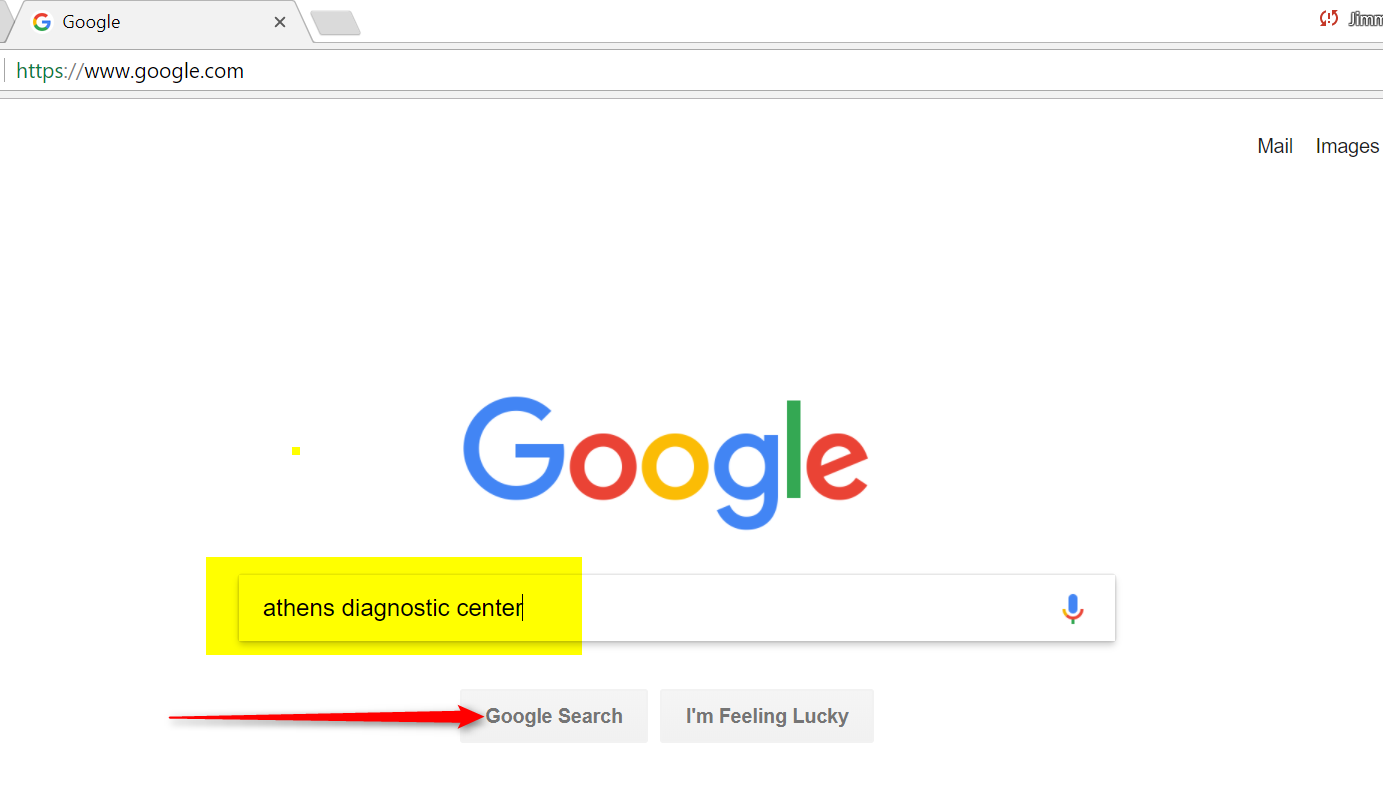 Step 3: Click on "Maps" at the top of the next page


Step 4: Confirm that the place you are looking to review is the business you are seeing in maps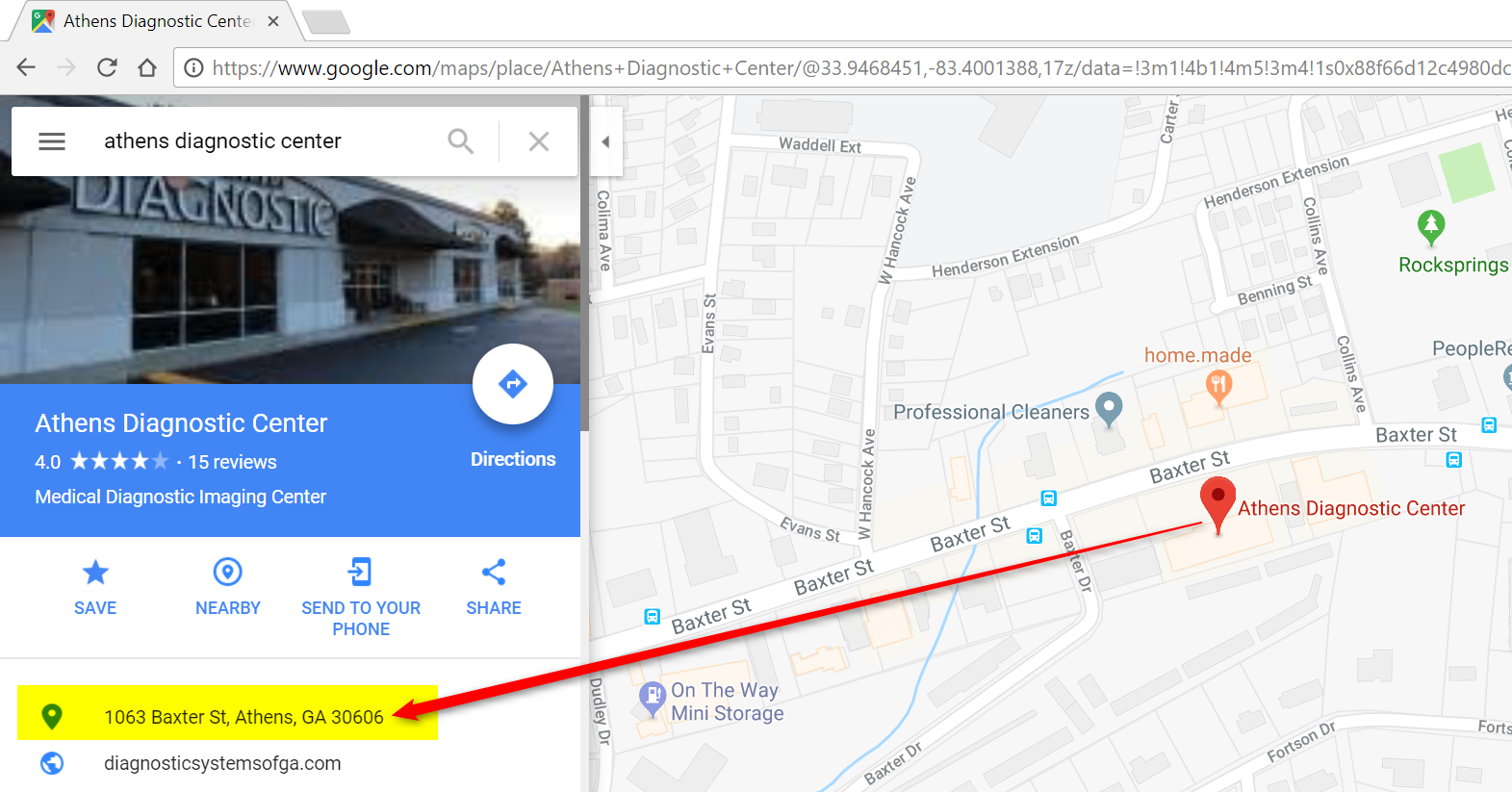 Step 5: Scroll down on the left side of the page until you see the "reviews" section. Click on "write a review"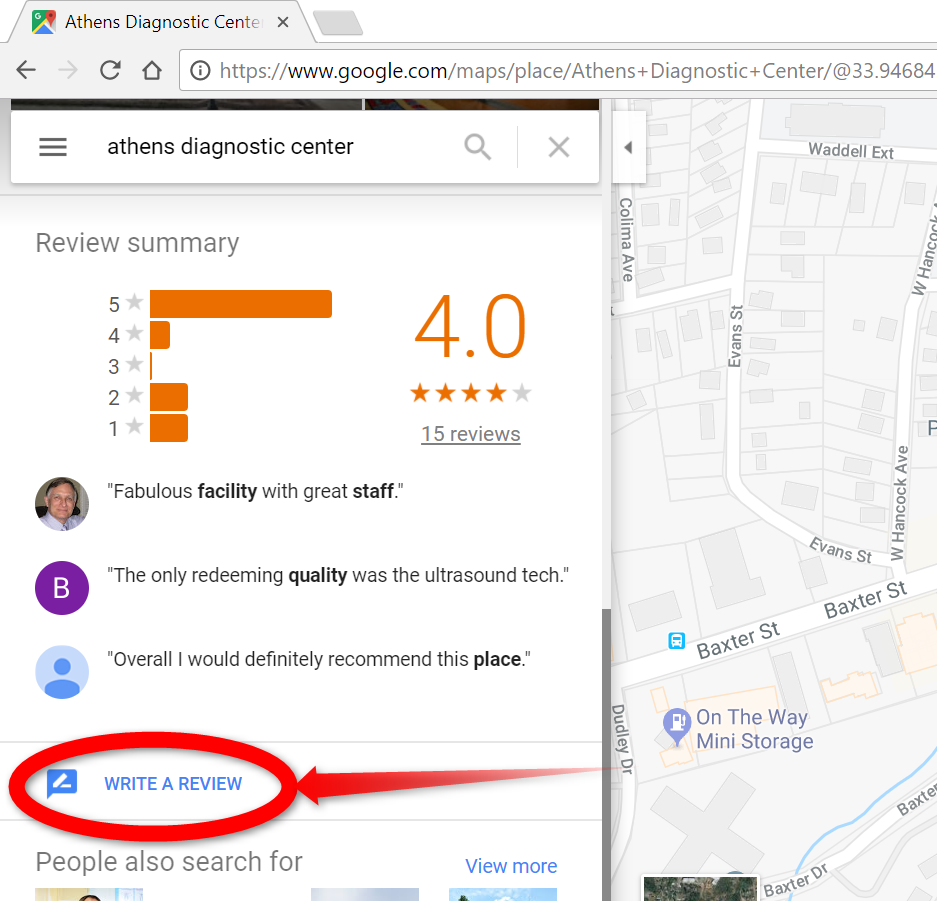 Step 6: A box will pop up with stars that you can click on to rate the business. You can also type up any additional feedback you would like to publish. Once you are happy with your review, click 'Post' at the bottom right hand side.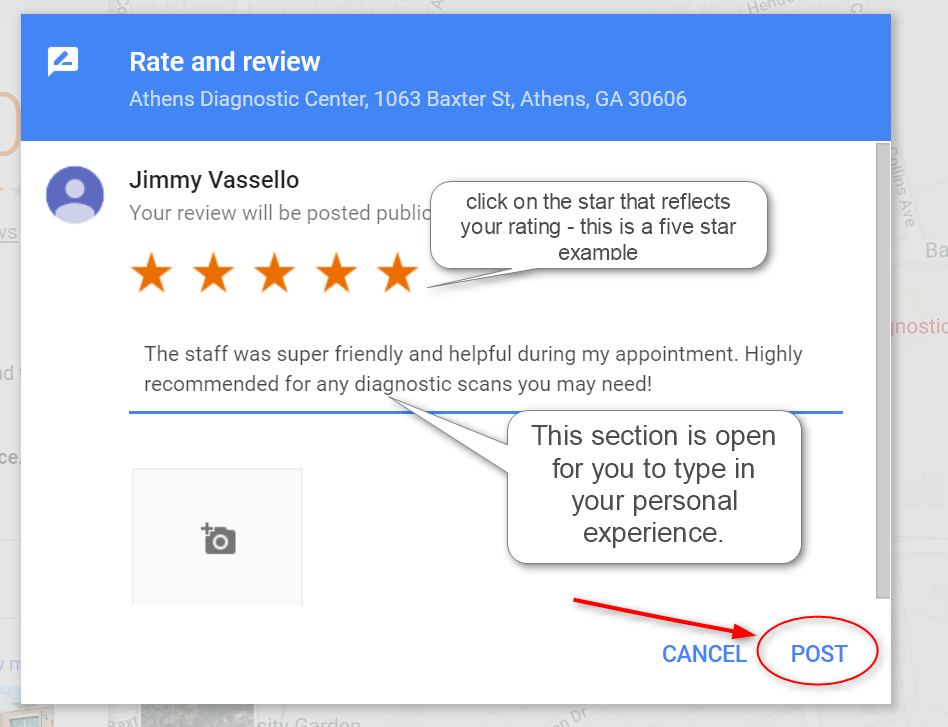 Hooray! Your review is now visible to anyone looking up the business on google.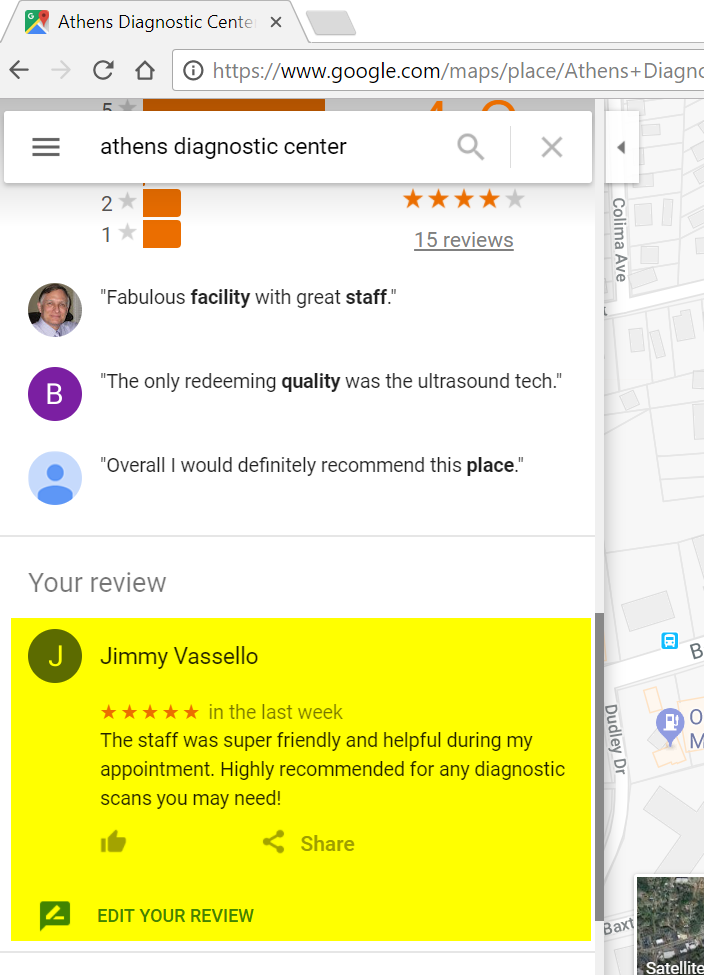 *If you decide you are unhappy with your post and would like to make a change or remove the review entirely, you can do that with the next set of instructions.
How to edit/remove your posted review
Step 1: At the top of the page, on the left hand side there are 3 horizontal lines. That is the 'menu'. Click on those 3 lines.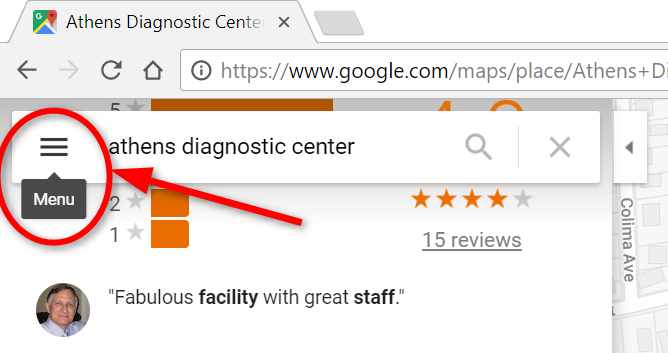 Step 2: A list of options will come up to select from. Find "Your Contributions" and click on it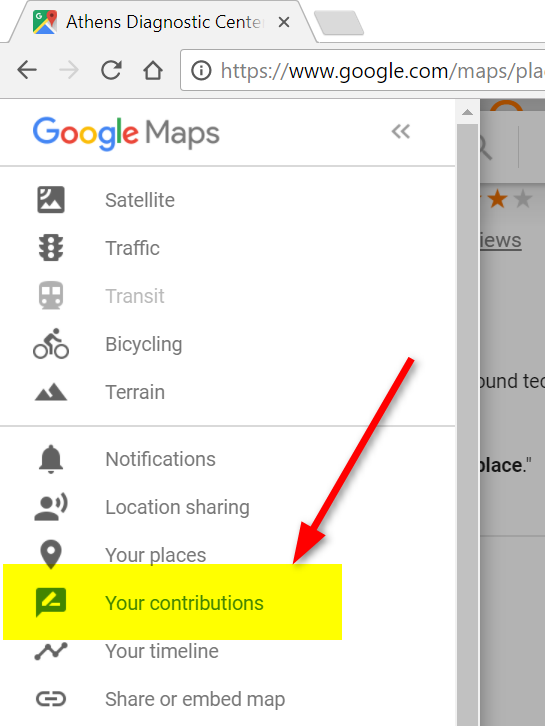 Step 3: You'll see the review that you posted and three dots stacked to the right of the post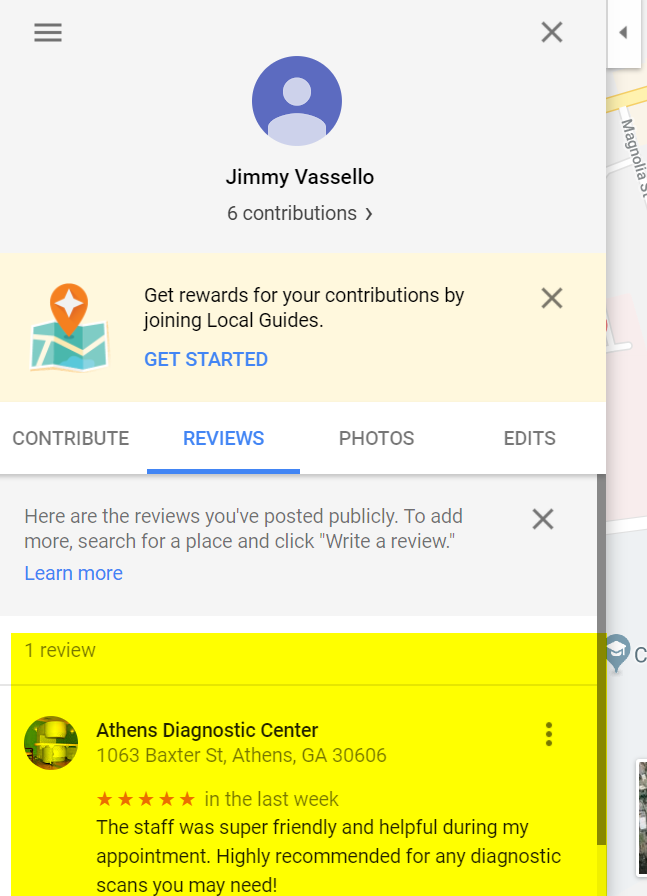 Step 4: Click on those 3 dots and click on one of the 3 options: 'edit review' 'delete review' 'add a photo'


Make your changes and you're done!
Leave a Review on Facebook
Step 1: From your facebook page, type the name of the business you'd like to review into the facebook search bar


Step 2: Find the business you want to review under "Pages" and click on their name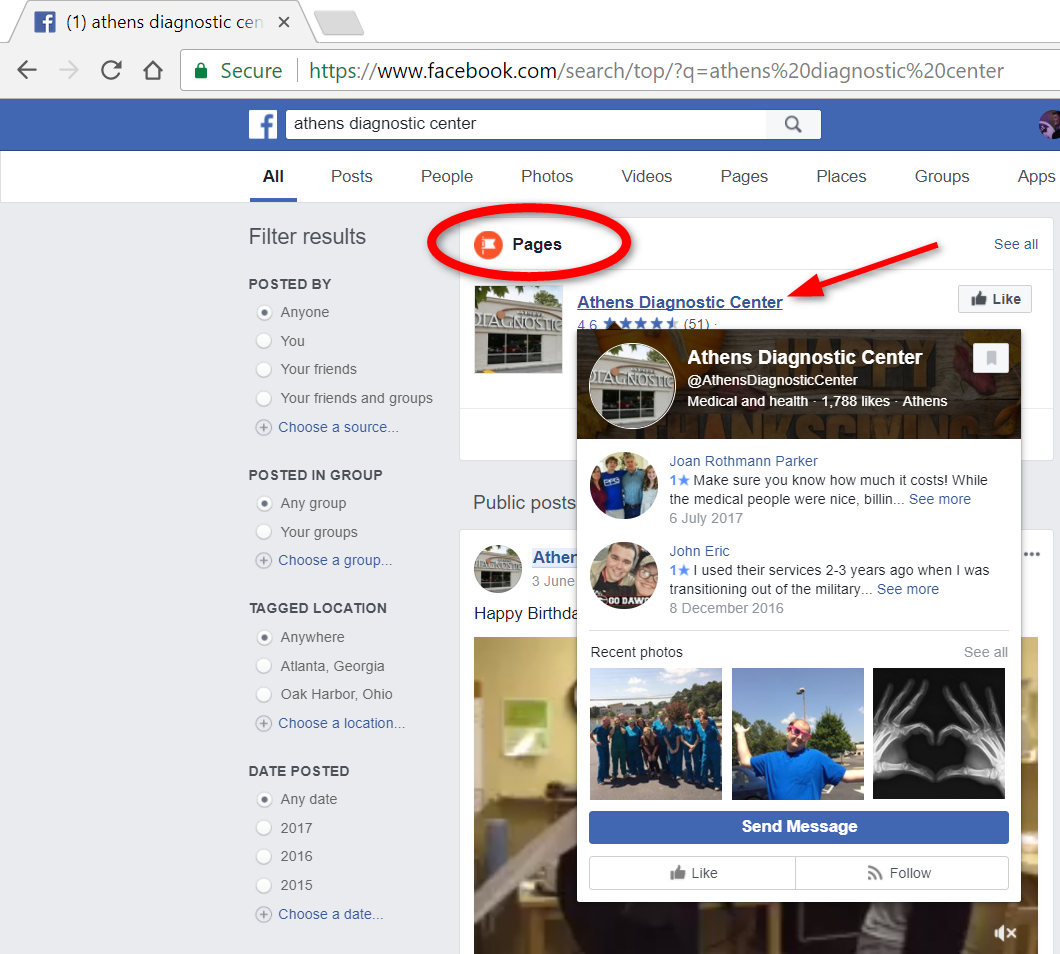 Step 3: On the left side of the business' page, click on "Reviews" to get to the reviews section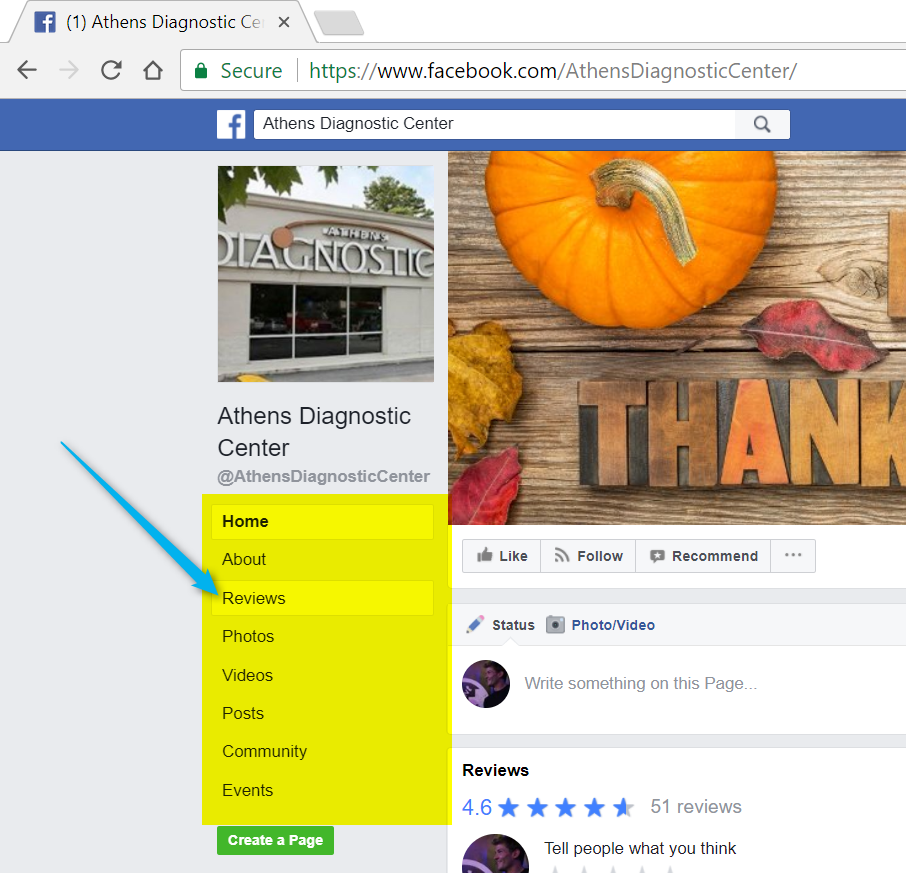 Step 4: From this page, you'll see your picture next to 5 grey stars for you to rate the business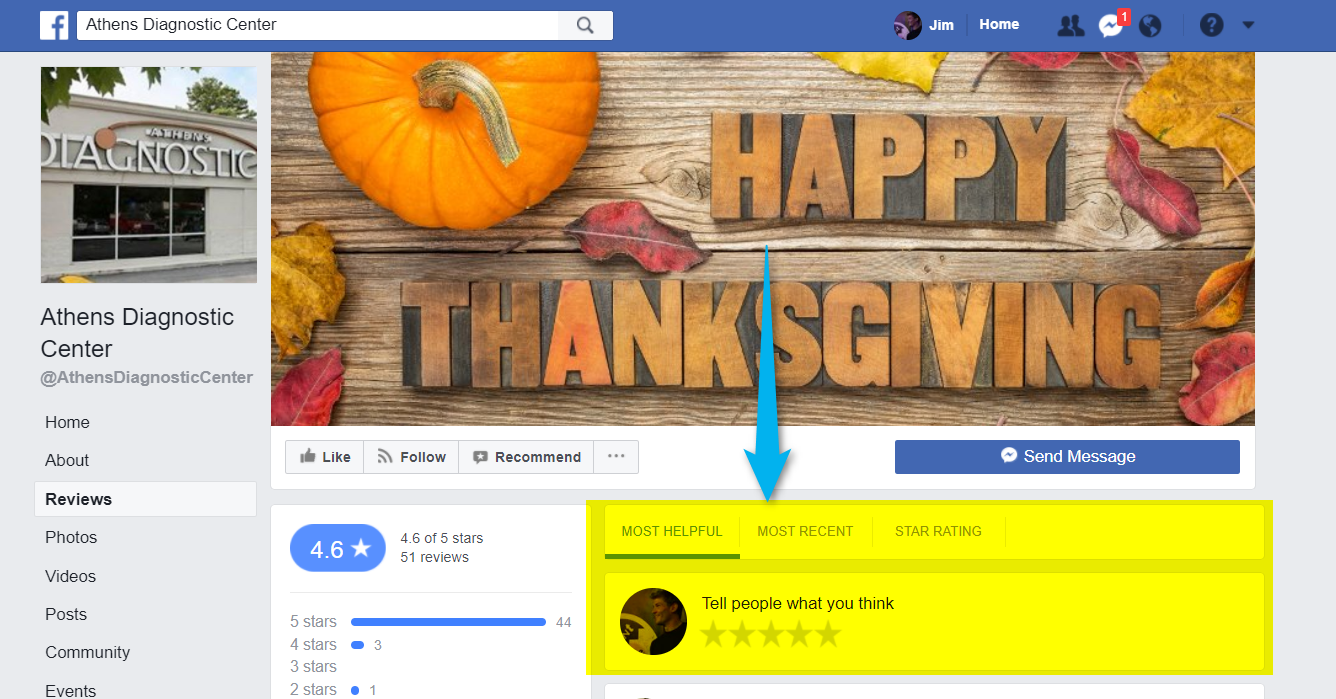 Step 5: Click the star that reflects your rating of the business








Step 6: Once you've clicked on your star, a pop up will come up with a text box for you to write a more detailed review of your experience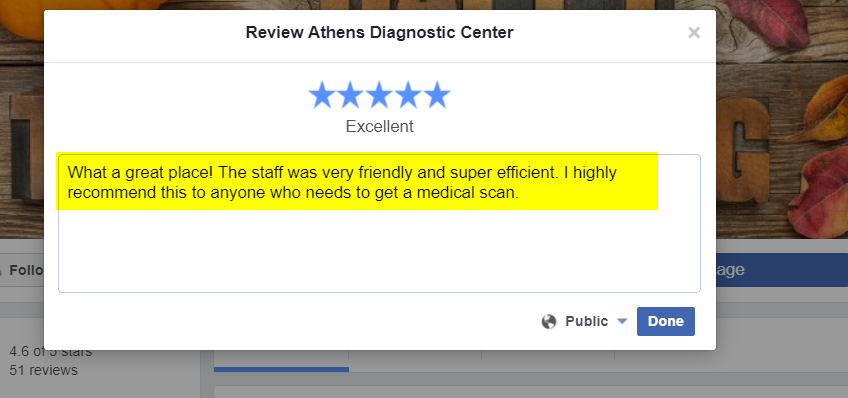 Step 7: You have the option to restrict the view of your post by clicking on the 'globe' icon next to 'done'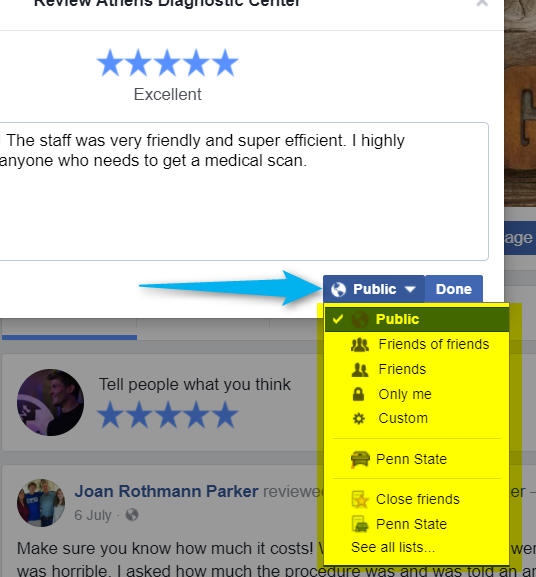 Step 8: Once you are finished, just click 'done' and your review will be posted on their page


How to Edit/Remove Your Facebook Review
It's super simple!
Step 1: click on the 3 dots at the top, right hand side of your posted review. Choose one of the options to edit or delete your post and you're all set!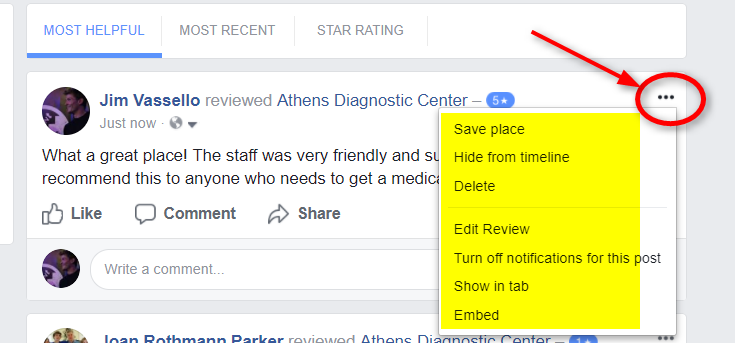 That's it!
In 2 minutes, you have given a worthy business a boost!